Welcome
About me and what I am offering to you:
Anxiety is such a common issue in our World today and there are plenty of reasons to experience it. Anxiety's other names are fear, nervousness, worry, stress, angst, dread, and restlessness. Sometimes anxiety is the origin of other problems (addiction, co-dependency, depression, and other unhealthy patterns). Other times it is the result of other problems (trauma, relationship issues, etc.). Overtime we get stuck in an anxiety loop, with anxiety causing more anxiety. We are left feeling out of control and unsure what to do about it. Fortunately, anxiety, and everything surrounding anxiety, is very treatable. You can learn very effective coping skills, change patterns of thinking, and gain a sense of control.
---
I am an experienced therapist that can provide a safe, non judgmental place for you to tell your story. Through that story, I can help you explore why you are the way you are and why you do the things you do. This process can give you a better understanding of self and the root of some of the issues causing you distress or dysfunction. I can take an objective vantage point to help you see blind spots, biases, and unhealthy thinking to help identify areas to work on. Another important benefit of therapy is the modeling of a healthy relationship and boundaries. In summary, I can be an encourager and supporter. An honest, insightful confidant.
---
I specialize in treating anxiety, trauma, PTSD, addictions, depression, grief/loss, low self worth, spirituality, co-dependency, and relationship issues.
---
I hope you will contact me soon so we can get started!
---
Please contact me to schedule a free initial consultation.
[918-576-3368]     |     Send Email
I look forward to helping you make the first step toward your well being.
---
The Benefits of Therapy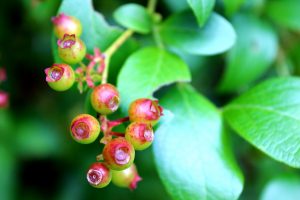 Psychotherapy can be an effective tool in providing you with the necessary support and training to overcome the challenges you face. By seeking therapy, you are taking responsibility and action to change what no longer works in your life. Many studies have shown throughout the years that psychotherapy is an effective form of treating and managing mental illnesses and other emotional disorders.
As an experienced counselor/therapist, it is my honor to assist you in exploring your core issues and move toward a healthy, fulfilling life. Utilizing a variety of approaches including Person Centered, Solution focused, Emotions focused, Psychoanalytic, and Cognitive- Behavioral. I am Christian and can offer insights specific to this faith as requested.
"Your present circumstances don't determine where you can go; they merely determine where you start."

– Nido Qubein